How much is one bit of information gain?
In this interpretation, Bayesian inference can tell us about the information gain of the knowledge update (going from prior to posterior distribution), measured in
bits
(when using ) or
nats
().
1

How much is one bit?

The prior (q) and posterior (p) are expressed as Gaussian functions of the parameter x. Their shape is a fixed or .
1.1

Sigma versus bits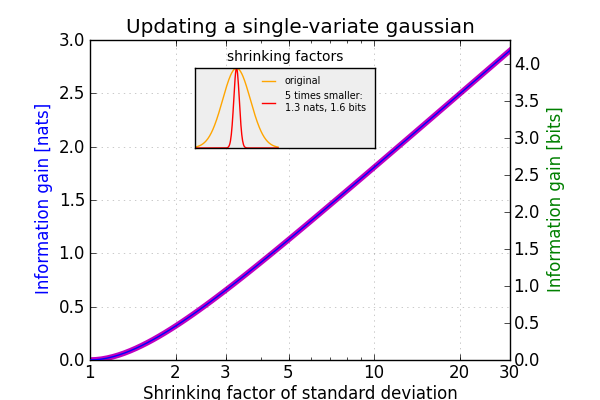 As you see in the above graphic, the more the Gaussian shrinks (uncertainty decreases), the larger the information gain becomes (in bits). This provides an intuitive view of nats/bits for physicists.