Gamma-ray Astronomy at MPE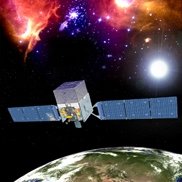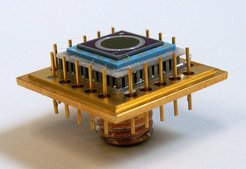 Research

Current research focuses on Gamma-ray line studies, diffuse galactic continuum emission and Gamma-ray bursts. Additional interests are in the areas of Gamma-ray pulsars, AGN and microquasars.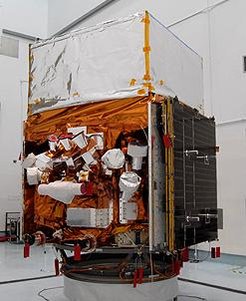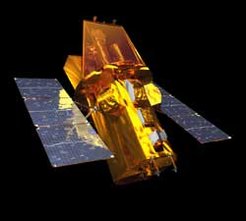 Prime resources are data obtained by ESA's INTEGRAL mission, operational since 2002, by the GROND optical/near-infrared camera, operating since April 2007 on the MPG/ESO 2.2 m telescope in Chile, for ground-based observations of Gamma-ray bursts, and NASA's FERMI mission with the GBM and LAT instruments, operating since June 2008, for Gamma-ray burst measurements and various high-energy Gamma-ray objects.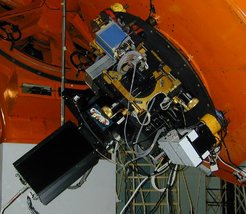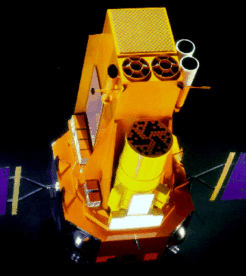 Also, analysis of the Swift mission data (since 2004), as well as COMPTEL and EGRET data taken during the 9-yr mission of the NASA Compton Gamma-ray Observatory (CGRO, 1991-2000) are still continuing.

Members of the MPE high-energy astrophysics group are also operating an optical high-time resolution camera (OPTIMA) on various ground-based telescopes, and are developing detectors for next-generation Gamma-ray instruments.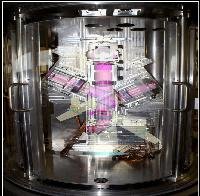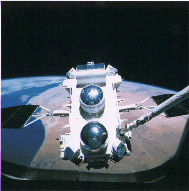 History

Gamma-ray astronomy (or better gamma-ray astrophysics) is a research area that belongs to the roots of the institute. In 1966, five years after the foundation of the MPE, K. Pinkau became member and leader of the gamma-ray astronomy group of the institute. Successful balloon experiments and the famous COS-B satellite, that was built with strong MPE involvement, contributed to the leading role of MPE in this young research area. When K. Pinkau left MPE in 1981, the gamma-ray astronomy was perpetuated by V. Schönfelder. The strong experience in detector construction and gamma-ray science resulted in the contribution of two experiments (EGRET, COMPTEL) to the NASA Compton Gamma-Ray Observatory (CGRO) and until present the MPE is involved in (almost) all gamma-ray satellites.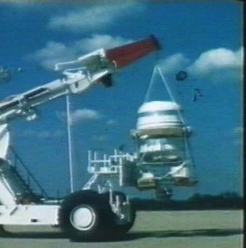 About 40 years after its start, the MPE gamma-ray group was merged with the MPE X-ray astronomy group to form the High-Energy Astrophysics Group at MPE.