Reimar Lüst receives honorary doctorate
The founding father and long-time director of the Max Planck Institute for Extraterrestrial Physics, Reimar Lüst, will receive a special distinction on 17 September: On the occasion of its 10th anniversary, the Jacobs University Bremen awards its first honorary doctorate to the astrophysicist. Reimar Lüst will be honoured for his outstanding lifetime achievements in the fields of space science and as a science manager.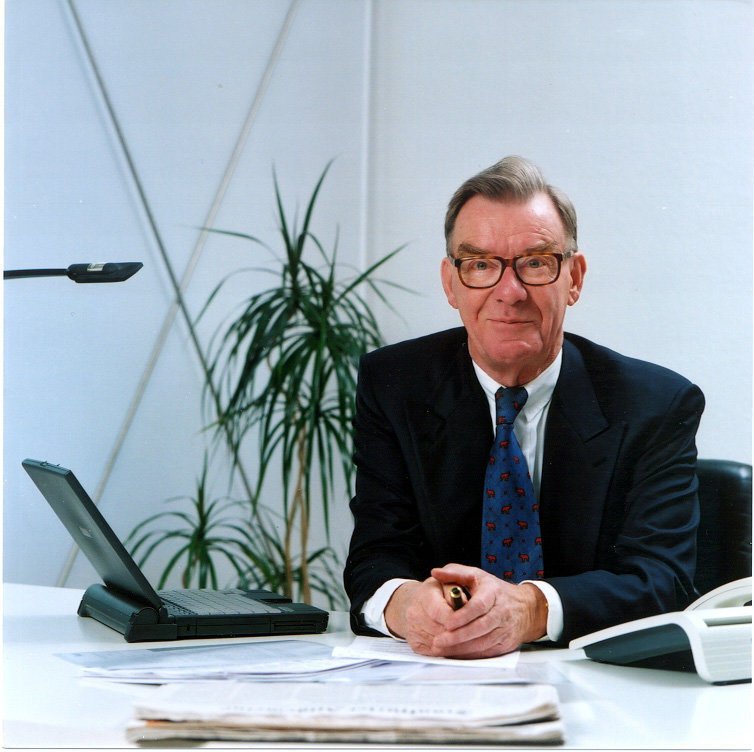 Reimar Lüst (born 1923) can look back at an impressive career in science. He studied physics and received his PhD in 1951 under Prof. Dr. Carl Friedrich von Weizsäcker at the Max-Planck Institute in Göttingen. In 1961 he qualified as a professor at Munich University.
After spending time with research and teaching posts at several renowned universities in the US, he became the first director of the Max Planck Institute for Extraterrestrial Physics in Garching near Munich, which he headed and shaped until 1972. During this time he was instrumental in setting up the European space agency ESRO. He was ESRO's Director of Science (1962 - 1964) and Vice President (1968 - 1970). From 1965 to 1972, Lüst was also a member of the German Council of Science and Humanities (Wissenschaftsrat), becoming its head in 1969.
In 1972 Reimar Lüst took over as President of the Max Planck Society and stayed in this position for 12 years until 1984. In the following five years he was the General Director of the European Space Agency (ESA) followed by his appointment as President of the Alexander von Humboldt Foundation from 1989 to 1999.
He became a member of the planning committee of International University Bremen in 1998 and chaired the Board of Governors of this newly launched university from February 1999 to December 2004. Today Reimar Lüst is still the honorary chairman of Jacobs University's Board of Governors.
Reimar Lüst continues to be a member of many science institutions. During his long and meritorious career he has been awarded many national and international honors, including honorary doctorate degrees and honorary professorships. He also received the Grand Cross with Star, Germany's highest Order of Merit. For his services to Bremen as an aerospace location and the founding of International University Bremen (now Jacobs University) he was made an honorary citizen of the Free Hanseatic City of Bremen in 2001.
---
last update 2011-09-02 by H. Steinle